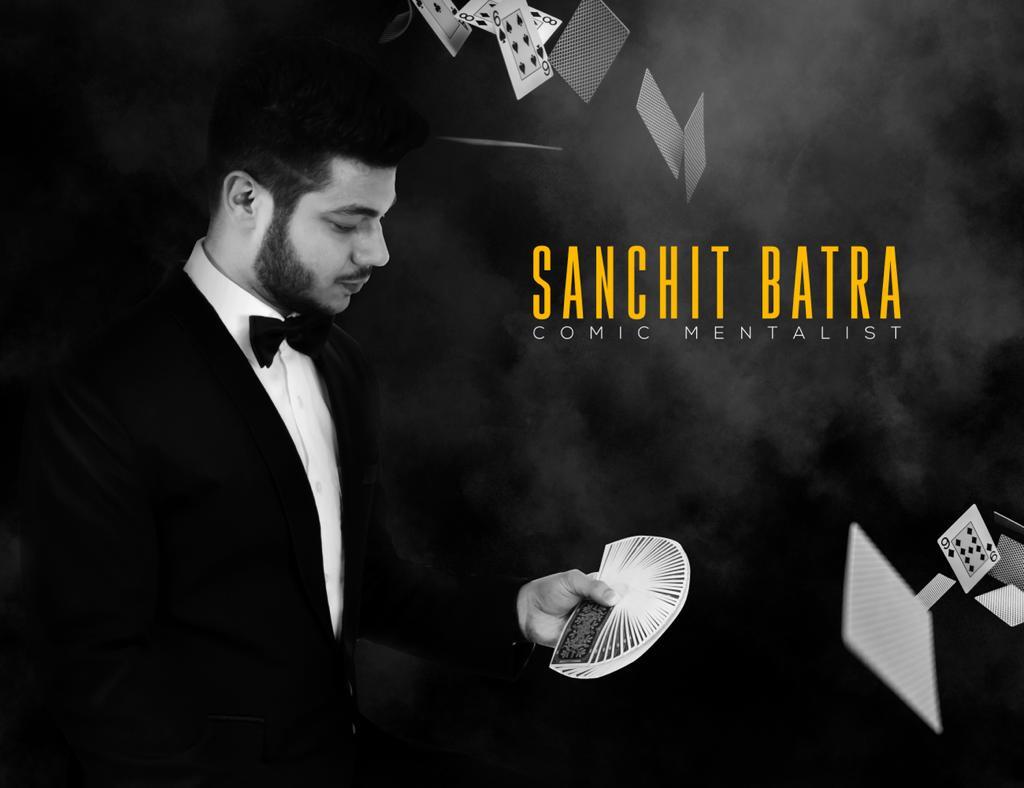 WELCOME TO SANCHIT'S WORLD OF MAGIC
Sanchit Batra aka sleight illusionist is a Delhi based Comic mentalist and a talented magician who has been acclaimed internationally to display unimaginable illusion on the stage. His Mind tricks on the stage are certain to charm and entertain you. As he connects with the audience at a personal level by reading their mind thoughts, people thoroughly enjoy his……..
NOW AVAILABLE FOR YOUR EVENTS
" We should support modern magic"
"This is so cool, Sanchit"
"I like your magic but i loved your sense of humour"
" I am totally spellbound, you have great talent"
"How you know my ATM pin, just amazing!"
"You are a natural performer"
"You can make someone think for 100 times"
Plus Many More Fortune 500 Companies...